This is a reminder to parents of students who are attending the awards assembly tomorrow. The assembly will begin promptly at 1:30 pm May 8th, 2019 in the high school gym.

SOMC Summer Junior Volunteer Program applications are in the guidance office. Deadline for application submission is Monday, May 15. Students ages 15-18 may apply. For further info see Mr. Conrad or contact SOMC Volunteer Services Department @ 740-356-8234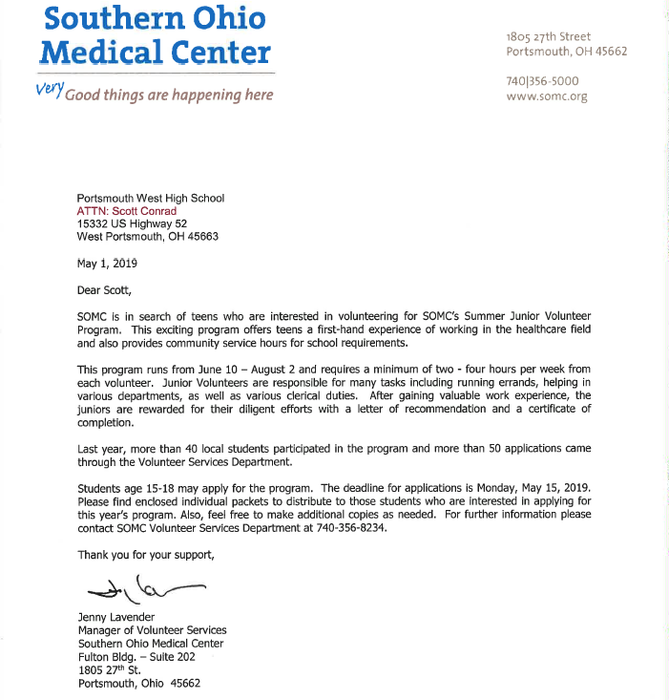 2019 Final Exam Schedule for grades 9, 10, &, 11 is now available. See image for details.

2019 SENIOR EXAM SCHEDULE Please see attached file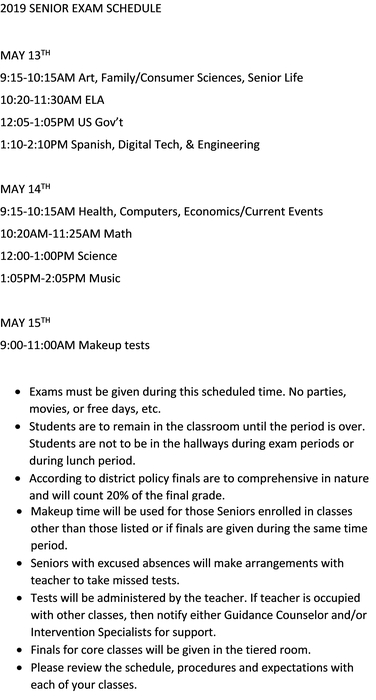 Planning ahead? Washington-Nile 2019-2020 School Calendar is now available.
AP Testing: May 6-AP Govt (am), May 7-AP Physics (pm), May 8-AP Lit (am), May 9-AP Chemistry (am), May 10- AP Computer Science (pm), May 16- AP World History (am), May 17- AP Music Theory (am)


9th and 11th grade parents, this is a survey for you to complete as part of our Federal Programs information. Please complete the survey at
https://wnls.pw/parentsurvey


PWHS Band apparel sale! Please note - online store does offer additional color options. **When placing an order online, please remember to designate the band student you would like the order to be credited to. Link to online store:
https://order.fancloth.com/s/477499

End of course testing begins Monday. Good luck to all students and teachers!

PWHS Purse Bingo scheduled for April 4 @ 6pm. Doors open at 5.

Reminder to seniors: get in-house scholarships turned in to the guidance office by the end of the day!

Reminder to seniors: In-House Scholarships are due March 29 to the guidance office.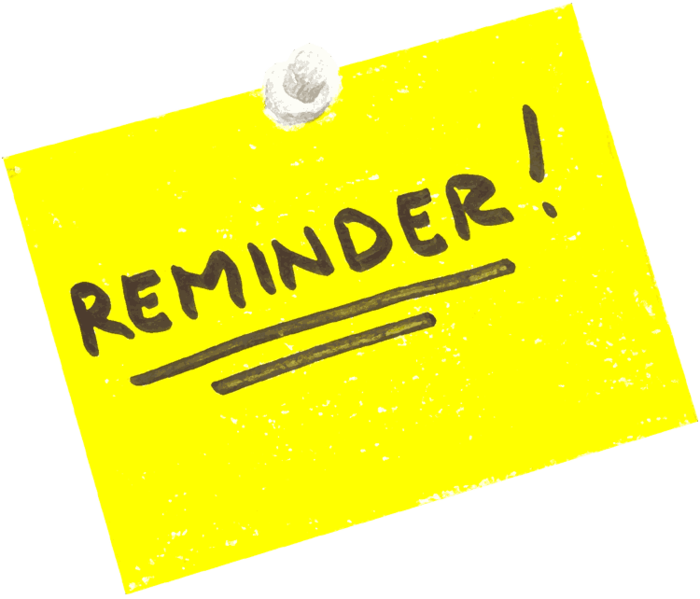 Early dismissal today at 12:00. P/T Conferences 1:00 - 6:30

Happy Pi Day! March 14th (commonly represented in the US as 3/14) is the day we celebrate pi, the mathematical representation of the ratio of a circle's circumference to it's diameter. What is your favorite mathematical formula that uses pi as a constant?