American Red Cross Blood Drive Feb 2, 2023 8am-1:30pm PWHS Gymnasium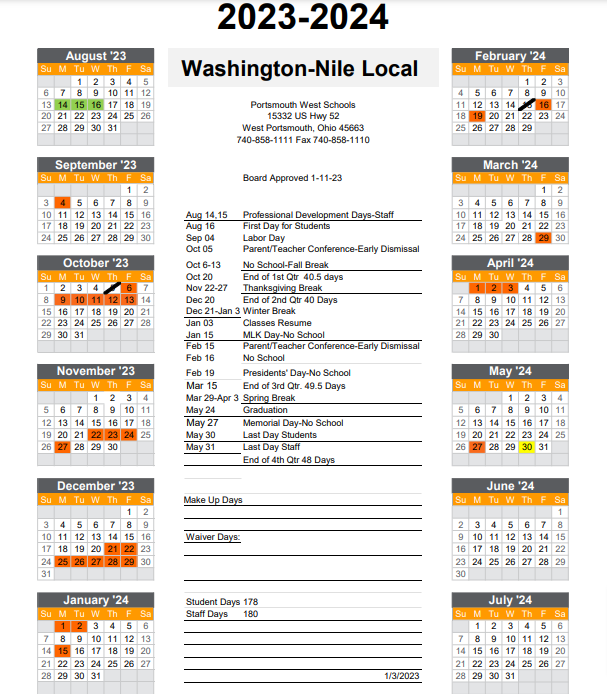 Current freshmen and sophomore girls: The SHE program provides a 2-week virtual experience for young women who are currently in their freshman and sophomore years of high school. The program will include a series of virtual workshops, panels, and hands on research activities, with science research kits which will be sent directly to the participant's home. Week 1: Hands on Cancer Research––Live online laboratory instruction with at-home experiment kit Week 2: Career Exploration in Cancer Research & Medicine––Virtual professional development workshop sessions Dates & Time: July 10 - 21, 2023; Monday thru Friday Benefits Financial compensation up to $500 Opportunity to connect with other high school students across the country Attend presentations, panel discussions, and professional development workshops with research and medical professionals across the United States Eligibility Criteria Students who have completed their freshman or sophomore year of high school prior to the program start Must identify as a female Must be able to commit to 4 hours of virtual meetings Monday through Friday for two weeks in the summer (dates and times to be determined) Expectations Students must actively engage in all program activities Student must commit to attending all 40 hours of program virtual sessions Students will be asked to complete surveys to evaluate the program Apply today!
https://cancer.osu.edu/for-cancer-researchers/education-and-training/for-high-school-students/american-cancer-society-she-program


Congratulations to our 2023 Basketball Homecoming Queen and her court! Queen - Sydni Callihan Senior Attendant - Hannah McLaughlin SCCTC Attendant - Jasmine Sargent Junior Attendant - Jordan Graham Sophomore Attendant - Ava Potters Freshman Attendant - Rileigh Miller PWHS Basketball Homecoming, "A Kind of Magic," will be January 20. The dance will be after the boys basketball game against Northwest. Students who are bringing a guest from another school must have a permission slip signed by that school's principal. Permission slips are in the main office.

There will be a College Credit Plus Information meeting on February 8th at 6:00 pm in the High School Tiered Room. This meeting is for all students and parents wishing to participate in College Credit Plus for the 2023-2024 school year. Please contact the High School Guidance office if you have any questions.



Tonight's home basketball game v. Valley HS (12/23/22) has been canceled. The game will be rescheduled at a later date.

If you ordered a pie through The Pie Peddler fundraiser, the pies are now in. Students should be delivering them today. If you do not receive your pie, contact the student from whom you ordered.

Reminder: Picture retakes tomorrow, December 15, starting at 8:00AM.

Students and parents: 2022 yearbooks are in. If you ordered a 2022 yearbook, please stop by the office to pick yours up .

Please see the documents at the link below which contain information regarding the OHYes survey which will be administered on Dec. 16th. The survey will be administered in 9th grade history classes and should only take about 15-20 minutes. A copy of the survey is located in the front office of the high school. Please note that the form the parent opt out form is only returned if you DO NOT want your child to participate in the survey.
https://www.westsenators.org/o/portsmouth-west-high-school/documents/ohyes-documents/395935

Congratulations to the recently selected cast for our upcoming musical Guys and Dolls! Arvide Abernathy - Earnest Rhoden Mimi - Sara Carter Agatha - Emily Hammond General Matilda Cartwright - Kara Carter Nicely-Nicely Johnson - Jackson Bell Benny Southstreet- Jacob Sherman Harry the Horse - Connor Gray Miss Adelaide - Samantha Gray/ Bella Kammer Nathan Detroit - Noah Williams Sarah Brown - Abigail Hazelbaker Sky Masterson - Dalton Hedrick The Google Drive link contains photos taken during auditions
https://drive.google.com/drive/folders/1CuHIM3SndO5N7Q04DMAYZOJuIN3DTZoK?usp=share_link

The PWHS Beta Club Induction will be Tuesday, November 22nd, at 5:30pm in the cafetorium. Members should be there by 5:15pm. Parents and family are invited to attend. Students and families will receive an email notice from FinalForms if they are to attend.