The Ohio Department of Health COVID-19 Alert Level System has designated Scioto County as "Red – Level 3. Given this determination, Washington-Nile Local School District will move to Level Red on our Restart Plan effective today. Based on our plan we will remain in Level Red for at least two weeks. The following adjustments will be made: • Grades 3-12 - Students will report one (1) day a week for face to face instruction. The remaining 4 days will be remote learning. • Group "A" will attend school in person on Monday. Group "B" will attend on Wednesday. All students will learn remotely the remaining day • Staff and faculty will report as regularly scheduled. • Grades PK-2 will attend two days per week (Monday and Wednesday). Other days will be on-line. • Athletic contests will not be cancelled. Please refer to the restart plan on our webpage for more detailed information concerning serving meals, transportation, etc... Again, thank you for being flexible as we strive to educate our students while putting health safety in the forefront during the COVID-19 pandemic.

Washington-Nile Local Schools is offering Google Classroom training on on Friday, September 18th to any Parent/Guardian who would like to know more about our online learning system. Go to
https://wnls.pw/googletraining
for more information.

Washington-Nile Local Schools is excited to offer training sessions for any parent/guardian that would like to understand Google Classroom (our online learning management system) better! Visit
https://wnls.pw/googletraining
for more information.

We have a limited number of seats still available for 100% remote learning for grades K-4. We are extending the deadline to apply until this Friday – September 4, 2020. Applications are available on our web page under the COVID portal. Because there are a limited number of seats available, you may be put on a waiting list if classes are full. The elementary school will notify you as soon as possible as to the status of your application. If you have already applied, there is no need to reapply.
Parents of incoming Kindergarten students, 7th graders, and Seniors- Don't forget to get your child's required school immunizations before school begins on Tuesday, September 8th. Vaccinations are available at your Doctor's office, Health Department, Kroger, Walmart, and CVS.

Our reopening plan is posted along with "Frequently Asked Questions" on our website . School will begin for students on September 8, 2020. Principals and building teams continue to develop protocols unique to each building and will post them as they become available. If you have questions, feel free to contact your building principal. Please keep in mind that changes may occur to our plan depending on information we receive from the Ohio Department of Health and the Ohio Department of Education. We will communicate any changes through our website and other social media.

We want your feedback as we plan for the 2020-2021 school year. Please help us by filling out this short survey so that we can better understand the needs of our community:
https://wnls.pw/survey/
The 2020 Portsmouth West Alumni Banquet scheduled for this August has been cancelled.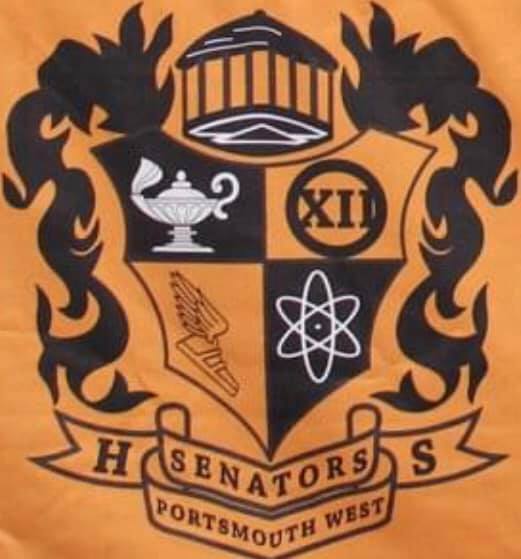 Washington-Nile Parade Routes: Today, Thursday, May 7, Washington-Nile teachers and bus drivers will be cruising by to say "Hello" and "We Miss You" to students and families throughout the district. Hope to see all of you this evening!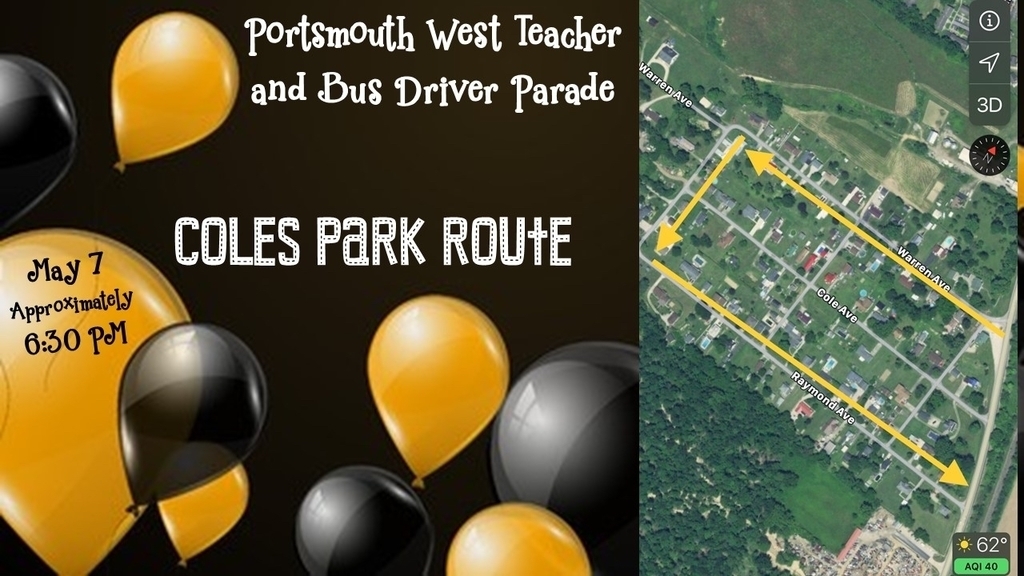 We need your help! If you have one or more students in 1st, 3rd, 5th, 7th, 9th, or 11th grades, please take a moment to fill out our survey:
https://wnls.pw/parentsurvey/
Thank you!

Governor DeWine announced that schools will remain closed for the remainder of the 2019-2020 academic year. Students will continue remote learning. We will continue to serve meals each Monday from 11:00 am – 12:00 pm at designated locations and curb side tech services will continue on Tuesdays. Plans for end of year activities (graduation, returning materials to the school, student recognition, etc...) are being developed. Be assured, that we understand the importance of these events, especially for our seniors, all options are being considered. Information will be communicated as soon as it becomes available.

Parents, thank you for your patience as we've been implementing remote learning! Would you please take a moment to take this survey and let us know how we're doing and how we can help?
https://wnls.pw/survey/

A Herff-Jones representative will be at the high school on Tuesday, April 14th between 4:00 pm and 6:30 pm to deliver graduation items. The representative will be in front of the high school for "curb side" service. No money will be collected at the pick-up site. Students may complete payment by going on-line at highschool.herffjones.com. Students and parents may call the Herff-Jones office at 740-357-2160 with questions or concerns.

Governor DeWine announced yesterday the extension of the current school-building closure through Friday, May 1. We will continue distance learning during this time. All extracurricular activities (including Prom) are postponed and will be rescheduled at a later date. We will continue to deliver meals each Monday at designated locations and have tech services from 4:00 – 6:30 each Tuesday in front of the high school.

Reminder – Meals for the week of March 30th will be delivered at designated areas tomorrow (Monday – March 30, 2020) from 11:00 – 12:00.

Students that may still need technology or need to exchange a chrome book due to repair needs may do so on Tuesdays from 4:00 pm – 6:30 pm. Mr. Deacon, our technology coordinator, will have "curb side" service for students and parents to drive up and exchange the chrome book without leaving their vehicle. The station will be set up in front of the high school.

Students should start distance learning today. If you are having any technical difficulty, please contact your teacher(s) initially. If you are unable to contact a teacher or resolve the problem, please contact Bill Deacon at 740-858-3880 or by email at
William.deacon@westsenators.org
.

Due to recent developments in the COVID-19 emergency, we will only be delivering meals on Mondays. At that time students will be given a week's supply of meals. We will deliver meals from 11:00 – 12:00 at the designated locations.