MESSAGE FROM THE SUPERINTENDENT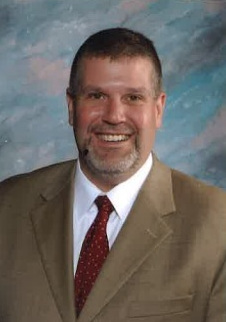 August 8, 2023
Dear Parent/Community Member:
It is truly an honor and a privilege to open another school year as your Superintendent. We are looking forward to continued student success. As we strive to prepare students for their future, the district continues to have three focus areas 1) instruction of students, 2) social/emotional growth and 3) building a positive culture for our students, staff and community. It is only by working together that we can build the kind of momentum that will propel the Washington-Nile Local School District forward for students, parents, and the entire Portsmouth West Community.
During the summer we developed and enhanced a variety of our District programs that will help facilitate this collaborative process including; the completion of numerous improvements to our building infrastructures, increasing extracurricular programs, expanding curriculum offerings including; increased college credit plus opportunities, Career and Technical course offerings, and an emphasis on reading and math in all grades. Throughout the school year, we will be showcasing these promising programs and highlighting our student success.
Student safety is of paramount importance. Once again, our updated Emergency Operations Plan has been approved by the Ohio Department of Public Safety. Thanks to a safety grant we have purchased additional security cameras and a metal detector that will be utilized randomly both during school hours and during extracurricular activities. The metal detector will allow us to quickly identify those that may present a danger to our students. Thank you in advance for your understanding and your support in enhancing the school safety protocols for the students of our district.
All of our schools have implemented Positive Behavior Interventions and Supports Initiative. PBIS establishes behavioral supports and social culture assistance needed for all students in a school to excel socially, emotionally and academically. We will continue to implement as part of its PBIS initiative - Focus 3. The goals of Focus 3 include building better leaders, developing better culture, and having better behavior. We have seen the positive effect on the culture of our schools as well as our athletic and extra-curricular programs.
The athletic department is happy to announce that, this year, all students will be able to attend athletic events at no cost. A generous contribution has been made by Missie and Scott Schmidt. Missie is a proud West Senator as she was a graduate from Portsmouth West High School and a retiree from our elementary school where she dedicated her career. Students will be asked to present their student identification at the gate to gain admission. Please click here for more detailed information.
The first day of school for students is August 16, 2023. We look forward to a year filled with successes and excitement for all of our students and their families. And, we pledge to help each student to become the "Best Version of Themselves".
Sincerely,
Anthony Bazler, Superintendent.