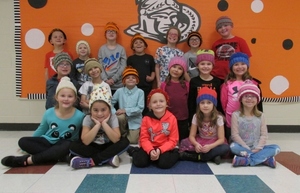 Students in Mrs. Banks' 1st grade class were very happy to get their newly knitted hats to keep them warm on cold winter days. Every hat was hand knitted by Mrs. Jerry Powers, grandmother of Mrs. Deanna Roberts PWES 3rd grade teacher. All of the students in Mrs. Roberts' and Mrs. Banks' classes enjoyed receiving their new hats and send out a big THANK YOU to Mrs....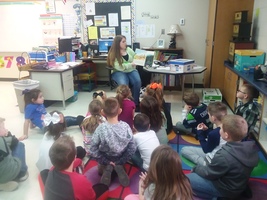 Mrs. Banks' 1st grade class have been enjoying 'Guest Readers' coming into their classroom to share a story with them. Throughout the school year they have invited older students, teachers, parents, grandparents, and community members to come read a book, share a snack, and enjoy discussing the book of the day. Connecting students with readers as role models is a...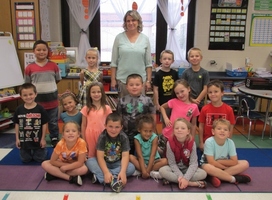 PWES is very proud to announce that 1st grade teacher Mrs. Kristina Bradford was recently chosen as one of Scioto County's 'Best Teacher' in the Portsmouth Daily Times 'Best Of' voting. Mrs. Bradford has been teaching for 17 years, the last 4 years at Portsmouth West Elementary. She said, "I am thankful to have joined our Washington-Nile family 4 years ago. I...