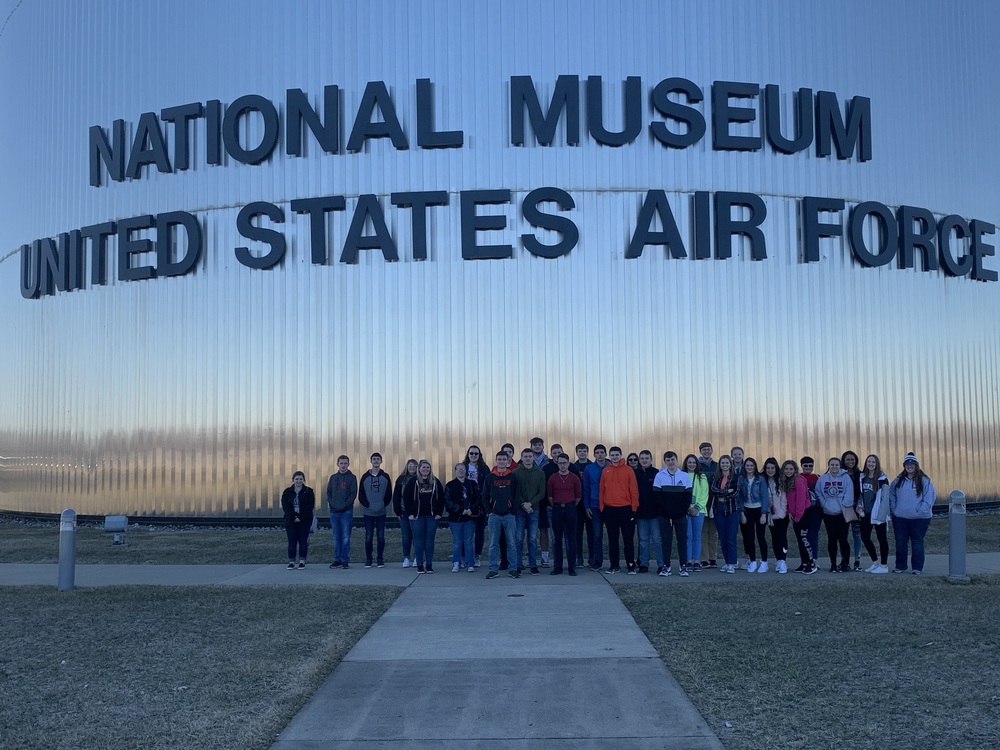 PWHS Students Earn Trip to Air Force Museum
Kristie Copley
Monday, February 24, 2020
These students were our Focus3 All-Stars for the 1st quarter of the 2019-20 school year and they earned the right to attend a field trip to the National Museum if the United States Air Force on February 21. These students had zero disciplinary issues during the first grading period and earned points for GPA, attendance, extracurricular participation, winning Student of the Month, and receiving Good Citizen nominations from teachers.
At the high school, we have chosen to model our Positive Behavior program around the philosophies of Focus3. Focus3 helps organizations develop better leadership, better culture, and better behavior. Using the equation: E + R = O (Event + Response = Outcome), Focus3 gives organizations and individuals a system for positive behavior and making good decisions.
Our lives are a sequence of Events that our mostly out of our control. The only thing we can control is how we Respond to these events in order to get the best possible Outcome.
We can choose to respond to events in two ways: Above the Line or Below the Line. Above the line responses require discipline and are intentional and skillful. Below the line responses are simply our default response which is often impulsive and resistant. To get the best possible outcomes in life we must have a disciplined response. Talent is common. Discipline is rare. The combination of the two is Elite.