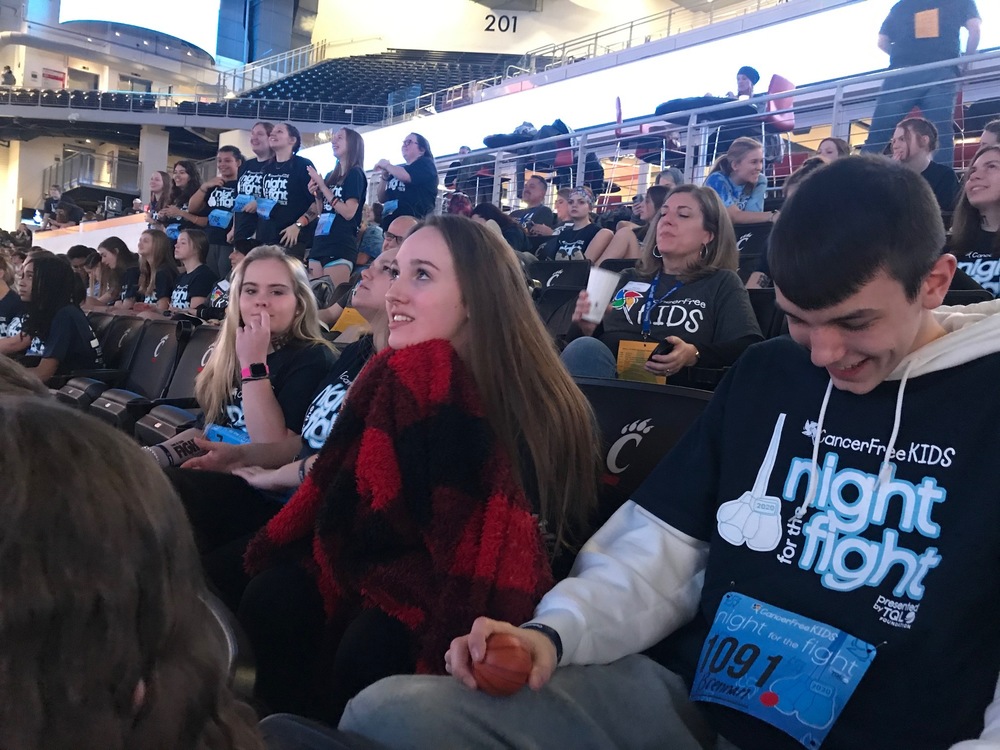 PWHS Students attend Night for the Fight by CancerFree Kids
Kristie Copley
Monday, February 10, 2020
Recently, several PWHS students attended Night for the Fight at University of Cincinnati sponsored by CancerFree Kids. The following is a letter received by our administration lauding our students' character and praising their participation in raising awareness for pediatric cancer:
I want to take a few minutes to tell you about the weekend I spent with some of your students. Eden Cline and Abby Adkins put together a small group of students from Portsmouth West High School to attend Night for the Fight at University of Cincinnati. This event is put on by CancerFree Kids, a non profit organization that raises money strictly for pediatric cancer research in state. My family first attended this even in 2014 when our youngest daughter, Eden's sister, Alyson was invited. Alyson was diagnosed with a brain stem glioma at the age of 8 months old. She had 30 rounds of radiation to the brain at 3 years old. Alyson is now 12. Eden has wanted to take a group to this even for many years.

The event began 7pm Saturday and lasted to 7am Sunday morning. This is the first time PWHS has been in attendance and they represented your school well. They were so attentive to the guest speakers. I didn't see their cell phones out one time during these moments. That's saying a lot these days! They heard stories from survivors of pediatric cancer, families currently fighting, a research doctor, and nurses. They learned how research helps, what CCHMC is doing with research today and about stem cell research. They learned of Be the Match to help with bone marrow donation and saw a video from a family that lost their battle to pediatric cancer due to the right treatment not being available.
Along with learning, they also had some fun. They walked laps, went to a dance party, karaoke, participated in team games. There may have even been a nap or three. The glow sticks in the photos below represent anyone that the students have known to have battled or lost their battle to cancer. After reading names, they placed their glow sticks to read "This is Our Fight" to show no one fights alone. There were over 1600 students present from 53 schools - all Cincinnati area schools with PWHS representing outside of the Cincinnati this year. Together these students raised nearly $339,000 just for this event alone to provide research grants to Cincinnati Children's Hospital Research team and Nationwide Children's Hospital Research. That is pretty amazing and I am so proud of our PWHS students for being a part of that!

As a family of a pediatric cancer survivor and a student of PWHS, I thank you for your wonderful students.
Students in attendance: Eden Cline, Abby Adkins, Brennan Overby, Jordan Hammond, Rielly Carr, and Natalie Mershon

Kellie S. Cline, LPN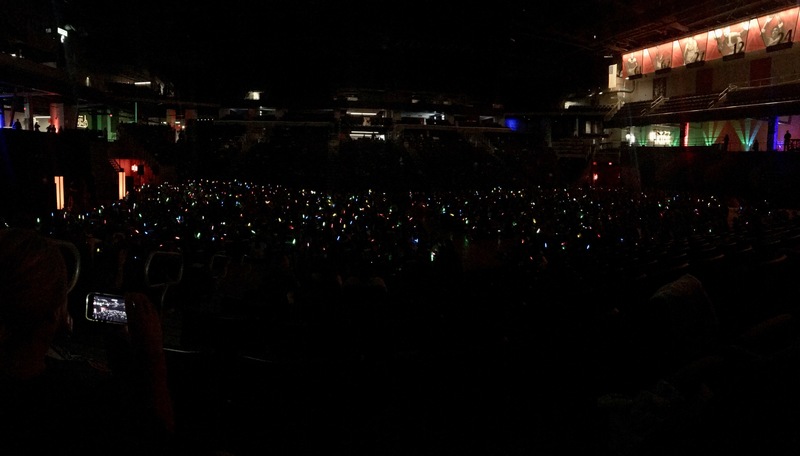 #WeAreWest