EDIT MAIN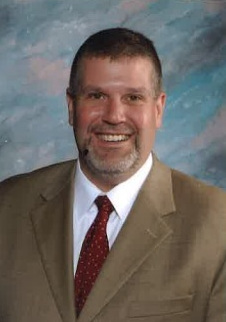 March 1, 2021
Parents and Community Members:
The operation of school has been complex during the COVID-19 pandemic as we have attempted to balance the educational, social/mental health needs of students, student and teacher safety, and the ability to implement a hybrid model of teaching and learning. Our teachers and staff have worked tirelessly throughout the year and your support has been tremendous and very much appreciated.
The administrative team along with the Board of Education reviews data concerning COVID-19 as it relates to schools on a regular basis. Please recognize that it is difficult making decisions that affect the lives of individuals and families as well as the community as a whole. Beyond the benefits of in-person instruction, we must also consider the physical health of each student and staff member. As COVID-19 cases decrease and vaccines become available, we will be returning to school on a 100% in-person basis.
On March 15, 2021 we will begin to operate on Level 2 – Orange of the reopening plan.
1. Grades PK-4 will attend at 100% four days per week (Monday - Thursday). Fridays will be remote learning.
2. Grades 5-12 will continue to attend on a 50% rotation. Students will report 2 days a week for face to face instruction. The remaining 3 days will be remote learning.
3. The Senator Virtual Learning Academy will continue to be available for 100% remote learning.
On March 29, 2021, the district will operate on Level 1 – Yellow of the reopening plan.
1. All students attend school five days per week within recommended guidelines found on the return plan.
2. The Senator Virtual Learning Academy will continue to be available for 100% remote learning.
We are cautiously optimistic about our return to in-person instruction. However, while we are opening schools to in-person instruction, this is not the time to let our guard down. We urge our community members to abide by the CDC and Ohio Department of Health guidelines to fight COVID-19 by avoiding large social gatherings, wearing face coverings, and practicing social distancing. We will continue all protocols while students are at school, including temperature checks and we ask that symptomatic students remain at home.
As always, we truly appreciate your understanding, patience and support during these most difficult of times.
Sincerely,
Anthony Bazler, Superintendent