EDIT MAIN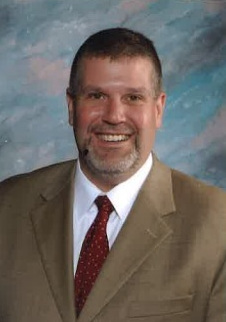 November 2, 2020
Dear Parent/Guardian:
The restart of school has been complex as we attempt to balance the educational, social/mental health needs of students, student and teacher safety, and the ability to implement a hybrid model of teaching and learning.
Decisions concerning reopening schools have been primarily left to local school districts with assistance and approval of the Ohio Department of Health, Ohio Department of Education and the Scioto County Health Department. Washington-Nile Local School District's restart plan was approved by the Scioto County Department of Health and the District Board of Education in July of 2020. It is based on the COVID-19 Alert Levels. As of this date, the alert level designation for Scioto County is level three (red), which constitutes a very high exposure level and spread of the Coronavirus. It advises schools to limit activities as much as possible.
The administrative team along with the Board of Education reviews the reopening plan on a regular basis. Please recognize that it is difficult making decisions that affect the lives of individuals and families as well as the community as a whole. Beyond the benefits of in-person instruction, we must also consider the physical health of each student and staff member.
Recently we amended our plan as it relates to level three – red. Our plan emphasizes the importance of student safety while maintaining student learning. Beginning November 9, 2020, highlights of our revised plan while in level three include:
Blended Learning: Grades PK-12 attend on a 50% rotation. All students report two days per week for face to face instruction. The remaining three days are remote learning.
Group "A" will attend school in person on Monday and Tuesday. Group "B" will attend on Wednesday and Thursday. Group "A" ranges from students living at Lett Terrace to Carey's Run. Group "B" includes students living on Carey's Run to Buena Vista. In order to balance student attendance, students open enrolled from Portsmouth City School District will attend on Monday and Tuesday. All other open enrolled students will attend on Wednesday and Thursday.
Teachers work with students remotely and are available for student and parent consultation.
The Senator Virtual Learning Academy is available for 100% remote learning.
** Our complete plan is available on our website at (https://www.westsenators.org/o/washington-nile-local-schools/page/reopening-plan--15)
We urge our community members to abide by the CDC's and Ohio Department of Health's guidelines to fight this virus by avoiding large social gatherings, wearing face coverings, and practicing social distancing. As the holiday season arrives we must choose to have the discipline to work together to slow the spread of COVID-19. During Governor DeWine's recent press conference, Dr. David Margolius from MetroHealth System told Ohioans that if people are planning to spend time with family and friends, they need to do it safely, by wearing a mask and practicing social distancing. Please continue following the proper prevention methods, which will help our students return to a full schedule.
As always, we truly appreciate your understanding, patience and support during these most difficult of times.
Sincerely,
Anthony Bazler, Superintendent