EDIT MAIN
MESSAGE FROM THE SUPERINTENDENT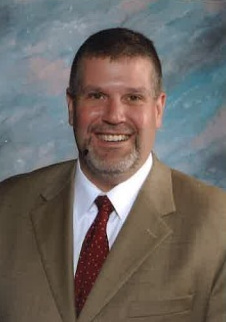 Dear Parents, Guardians, Staff and Students:
In the spring of 2020 we saw many unprecedented changes to not only our school, but to society as a whole. We understand that families are experiencing economic hardships, social-emotional issues and other stressors. We also understand that schools are places of learning as well as a significant partner in the health and well-being of each child. Reopening schools is important for our families and community. Our goal is to open Portsmouth West Schools in a responsible and safe manner for our nearly 1500 students and 200 staff members.
Washington-Nile Local School District has been actively planning and preparing for the start of the 2020-2021 school year for several weeks. We assembled a team that represented a cross section of our stakeholders. Representatives from the community, the board of education, administration, transportation, food service, and the Washington-Nile Local Teachers' Association participated on the reopening committee. We also worked in consultation with superintendents throughout the South Central Education Service Center delivery area, the Scioto County Department of Health, and the Scioto County Prosecutors Office. The Washington-Nile Local School Board of Education approved the plan on July 29, 2020.
Below are highlights of the Washington-Nile Local School District plan for reopening schools:
We will begin school September 8, 2020. Students' first day may vary depending on the COVID-19 risk level on which we return.
Reopening levels will be based on the Scioto County COVID – 19 Risk Level as determined by the Ohio Department of Health.
Student orientation, open house and meet the teams night will be held virtually.
WNLSD will implement recommended safety protocols to the highest degree possible; and work closely with the Scioto County Department of Health to promote safety in each school.
Health assessments for staff and students will be conducted upon entering the building.
Meals will be provided to students everyday regardless of the COVID – 19 Risk Level
Facial coverings will be provided by the district (two per student/staff member), and be required for all students when not eating or drinking. All students will be required to wear facial coverings on buses.
Facial covers are required for all staff members. Teachers will be required to wear masks and face shields when in the classroom and/or working with students.
An online-program (Senator Virtual Leaning Academy) will be available for parents that prefer their child attend school 100% virtually. The application can be found on our website under the COVID-19 portal. There will be a limited number of seats available and the deadline to apply is August 14, 2020.
Visual cues to promote hand washing, social distancing, and mask protection will be posted throughout the school.
Visitors will be limited to essential functions.
WNLSD will allow two students per seat on the school bus and we will attempt to seat household members together. As alert levels increase, social distancing on the buses will increase. Buses will be sanitized several times per day.
As anticipated, the development of a reopening plan has been challenging and complex. We have discussed and evaluated several possible models for reopening schools and chose elements from each plan that works best for our district. While planning, our top priority has always been to provide the safest possible environment for our staff and students.
Our entire plan (reopening plan summary, reopening plan full document) along with frequently asked questions and student/staff/parent expectations can be found on our website. However, as we have already experienced during the COVID-19 crisis, changes may occur often and quickly depending on several factors. Please feel free to contact your building principal or my office with questions or concerns.
Sincerely,
Anthony Bazler, Superintendent