Any boy interested in playing varsity soccer this year at Portsmouth West needs to contact our new Coach Brian Craft at 740-464-2692. We will begin to have "open fields" on Mondays and Wednesdays at 6pm starting this week.Come out and be part of an amazing group of players who plan on having a great season!

Congrats, 2019 seniors! The 2019 Senior Edition newsletter is now available (via the link
https://5il.co/7s3o
or website-menu)! Also, if you would like to view the senior slideshow (sans music) that was played before the graduation ceremony, go to:
https://youtu.be/16fGCU18Pks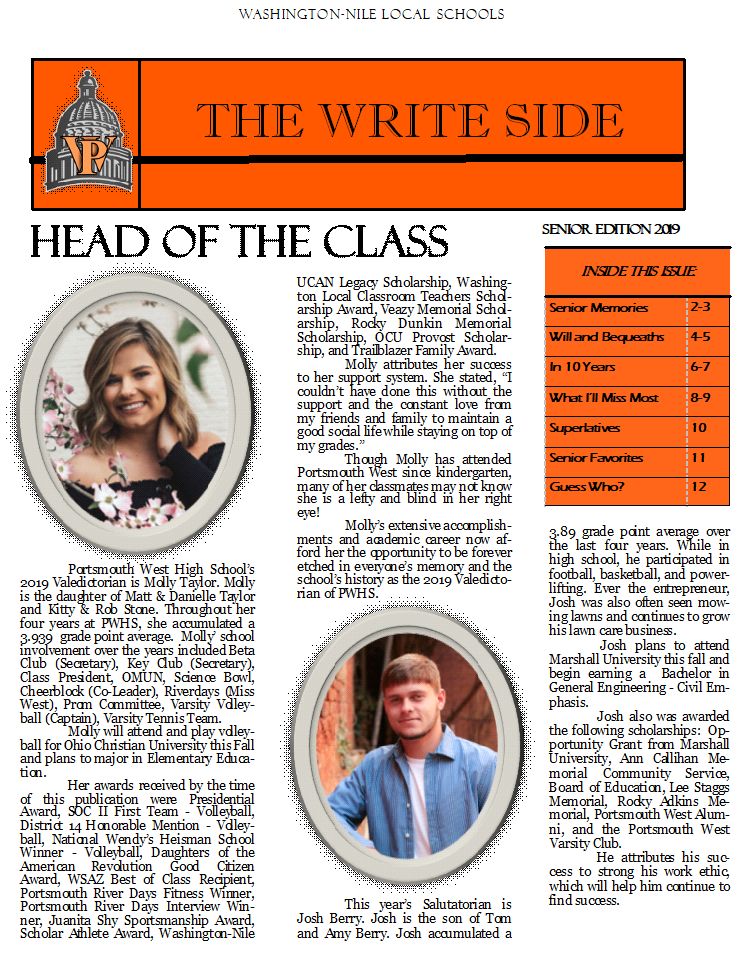 SENIORS - order of events for Friday: 8:15am Senior Breakfast; MANDATORY GRADUATION PRACTICE immediately to follow; Senior Parade through district buildings; 2019 class picture on football field Sunday: SENIORS MUST ARRIVE TO THE HIGH SCHOOL BY 1:00 PM

SSU's CCP Orientation registration is still going on and they have a few seats for this Saturday's event. Their next dates are in June.

SSU's Bridge to Success Program is coming up soon and the deadline to register is May 20th. If you have any questions about the program or possibly trying to test out, please contact Addison Poteet at 740-351-3209

Reminder: CCP orientation meeting will be held at SSU library tonight at 6 pm.

To order the 2018-2019 yearbook, the Herff Jones yearbook ordering website is up and running. The link
https://www.yearbookordercenter.com/
will take you to the website where you will be able to use the code 17721 to order yearbooks for the 2018-2019 school year.

Seniors: After graduation, your accounts will be archived and you will no longer have access to them. If you would like to keep some or all of the files on your Google Drive, use Google Takeout to quickly transfer any files to a new Google account:
https://takeout.google.com/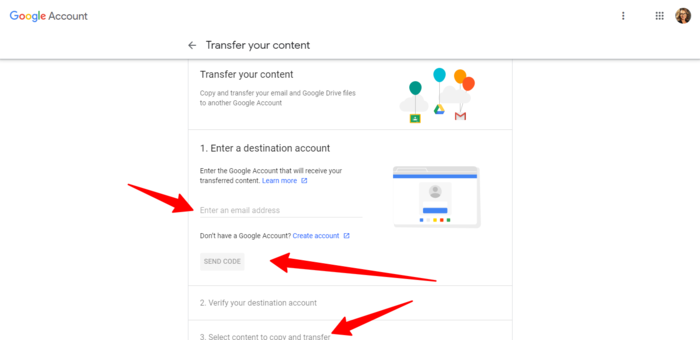 This is a reminder to parents of students who are attending the awards assembly tomorrow. The assembly will begin promptly at 1:30 pm May 8th, 2019 in the high school gym.

AP Testing: May 6-AP Govt (am), May 7-AP Physics (pm), May 8-AP Lit (am), May 9-AP Chemistry (am), May 10- AP Computer Science (pm), May 16- AP World History (am), May 17- AP Music Theory (am)


9th and 11th grade parents, this is a survey for you to complete as part of our Federal Programs information. Please complete the survey at
https://wnls.pw/parentsurvey


PWHS Band apparel sale! Please note - online store does offer additional color options. **When placing an order online, please remember to designate the band student you would like the order to be credited to. Link to online store:
https://order.fancloth.com/s/477499

End of course testing begins Monday. Good luck to all students and teachers!

PWHS Purse Bingo scheduled for April 4 @ 6pm. Doors open at 5.

Reminder to seniors: get in-house scholarships turned in to the guidance office by the end of the day!
Early dismissal today at 12:00. P/T Conferences 1:00 - 6:30