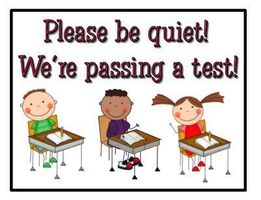 Elementary 3rd and 4th grade students will be taking Ohio State Assessments beginning April 8th and continuing through May 3rd. All 3rd and 4th grade students across the state are required to take these assessments. TESTING SCHEDULE April 8th through April 12th > 3rd and 4th Grade Language Arts and Reading April 15th through April 18th > 4th Grade...
Students in Mrs. Morgan's 4th grade classes collected a total of 3,342 cans of food during their 'Operation Food Drive' campaign to feed local veterans. The food drive starts in early October and the food is delivered to the veterans close to Veterans Day. Mrs. Banks' 1st grade class collected the most cans with a total of 809 food items and received a class pizza...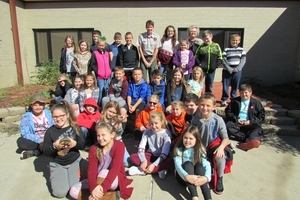 Jenny Richards, Naturalist with Shawnee State Forest, recently visited with Mrs. Raines' fourth grade students and brought several other visitors with her, a tortoise and lizard! Students enjoyed the opportunity to learn about the small forest creatures and also had the chance to hold them. PWES looks forward to her next visit and the opportunity to learn more...