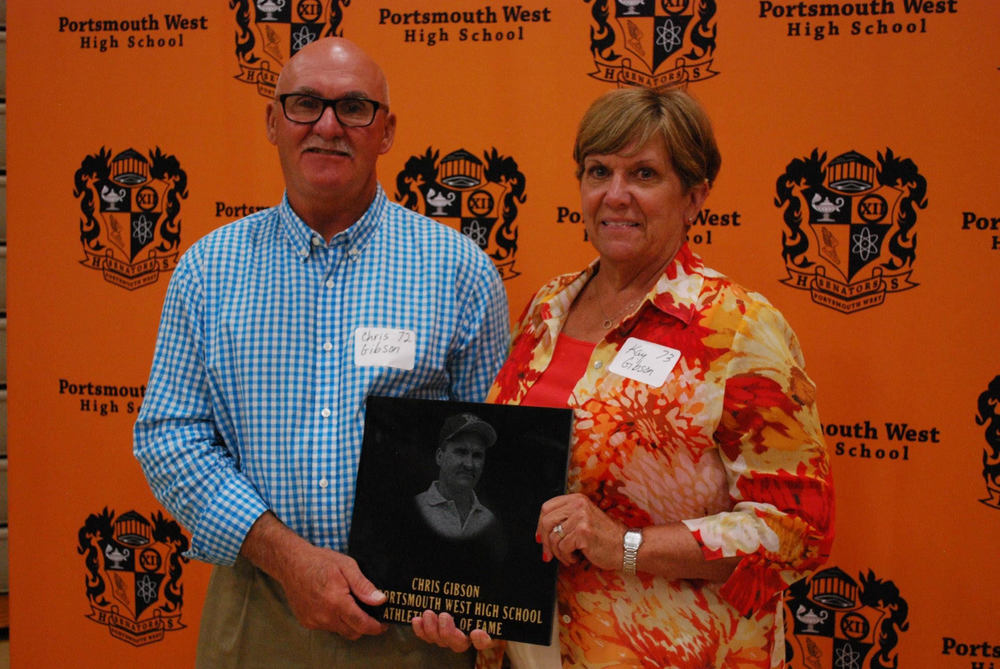 2018 Athletic Hall of Fame: Chris Gibson
Bill Deacon
Saturday, October 06, 2018
We are very honored to introduce our newest athletic hall of fame induction, Chris Gibson. Mr. Gibson is a 1972 graduate of Portsmouth West High School. He is also a graduate of Graceland College in Iowa.
While at PWHS, he played football, earning a letter there for those years. He was the starting quarterback. He was named to the Southern Ohio Conference All Conference 1st Team. He also was a basketball and baseball standout for the Senators.
Mr. Gibson played football and baseball at Graceland College where he was a 4-year letterman in both baseball and football. As quarterback, he led his football team to their first ever bowl appearance and was named MVP his senior season. He was also a member of the Heart of America All- Star Team. In addition, to his very impressive football season, he was an all-district baseball player for two years.
Mr. Gibson spent 30 years as a teacher at West. He has had a positive influence on literally hundreds of students and athletes.
He coached in some capacity most of this Career-Some of his accomplishments include:
22 years as a football coach-7 years' head coach-Several SOC playoffs
Multiple SOC Championships as a head football coach
Named District Coach of the year
He also was assistant baseball coach
The Washington-Nile Local School District is honored to induct Chris Gibson into our 2018 Athletic Hall of Fame.