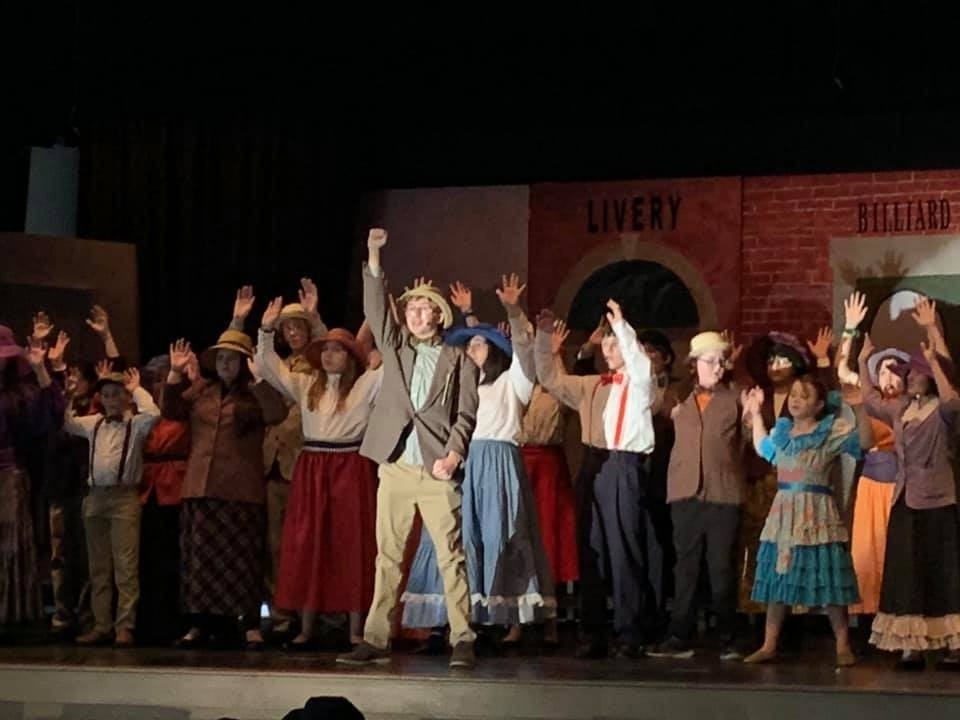 Middle School Performs "The Music Man"
Danette Colley
Tuesday, March 10, 2020
PWMS students entertained and enchanted their audience this past weekend with their stellar performance of the "The Music Man". Singing and dancing to the wonderful songs and music of Robert Reiniger Meredith Willson, composer and lyricist, the students told the story of con man Harold Hill. Harold poses as a boy's band organizer and leader who sells instruments and uniforms to naive Midwestern townsfolk, promising to train the members of the new band.
Congratulations PWMS students on you outstanding performance of "The Music Man"!