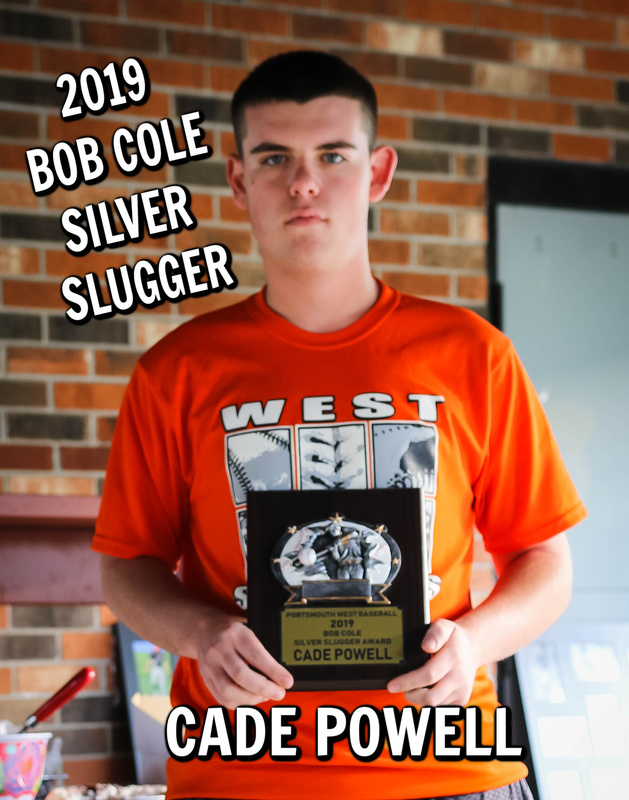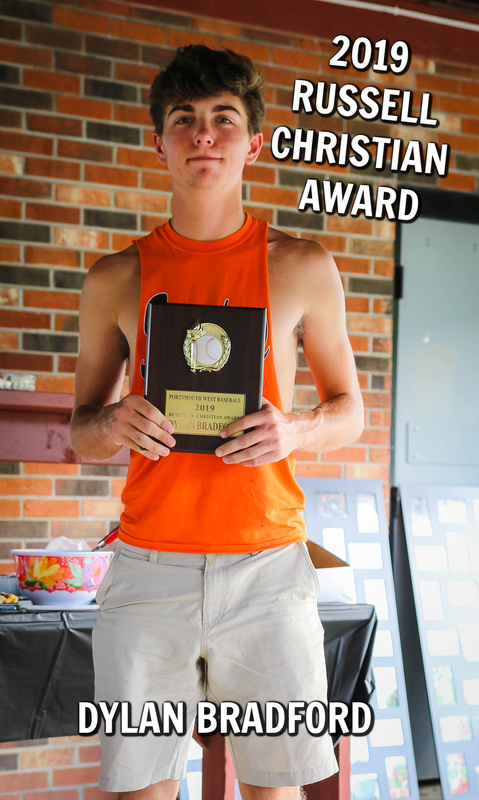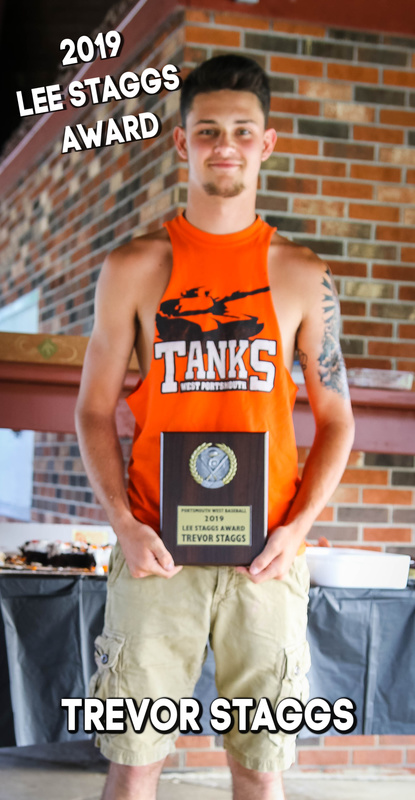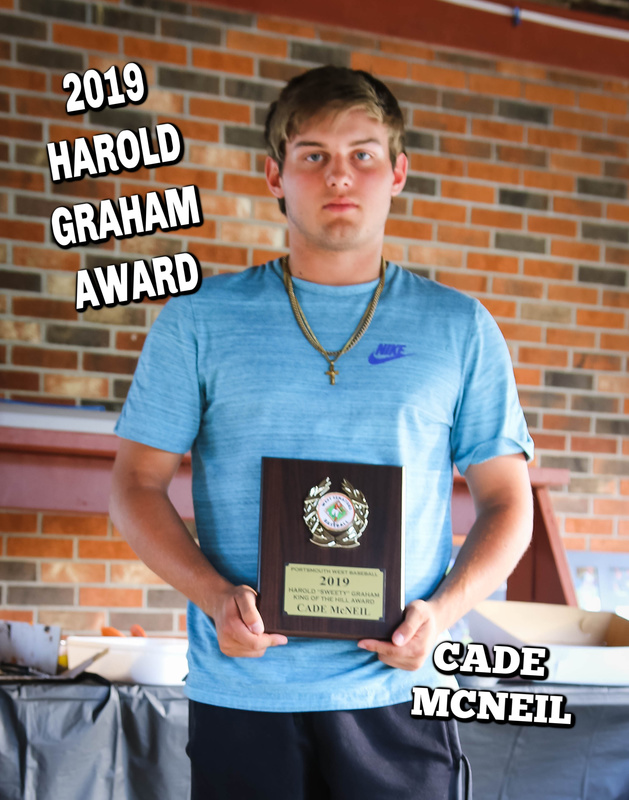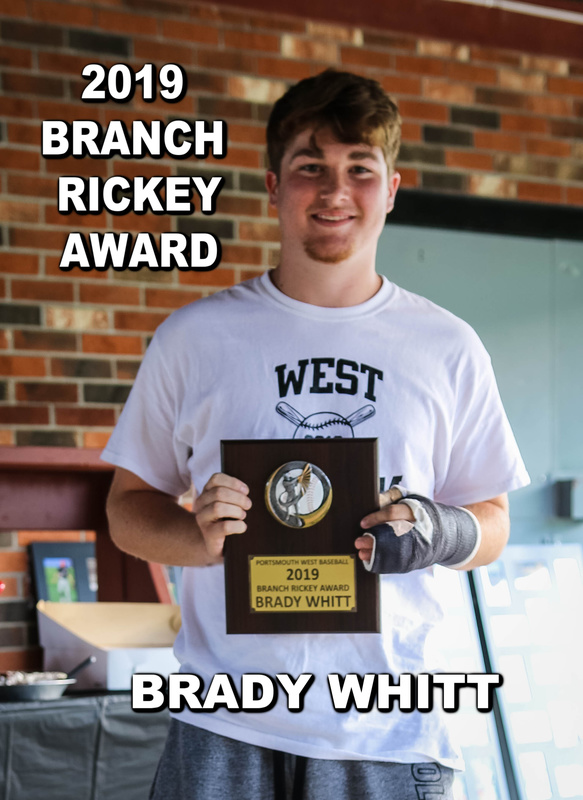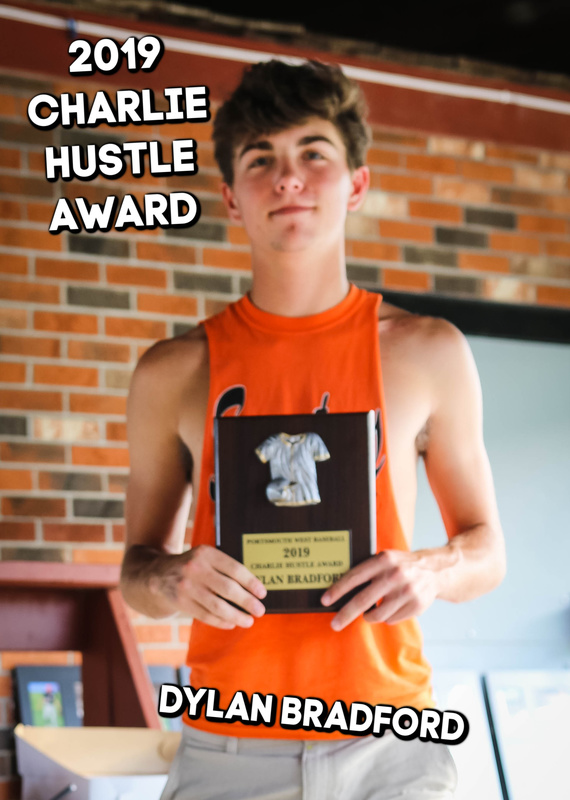 The Portsmouth West Senator Baseball Team held their annual awards picnic at Earl Thomas Conley Park this past week. The following awards were presented:
Academic All-Ohio, Joey Cyrus; Academic All-District, Joey Cyrus, Abe Blevins, Cade McNeil, Cade Powell; Coach Chris Rapp Baseball Scholarship Winner 2019, Joey Cyrus; Russell B. Christian Award, Dylan Bradford; Branch Rickey Award, Brody Whitt; Harold Grahm Award, Cade McNeil; Doug Kimsey Golden Glove Award, Garrett Hurd; Bob Cole Silver Slugger Award, Cade Powell; Rocky Nelson Award, Trevor Staggs; Aaron Hall Charlie Hustle Award, Dylan Bradford; Lee Staggs Award, Trevor Staggs.
Recognition: SOC 1st Team, Dylan Bradford; SOC 2nd Team,Garrett Hurd; Southeastern Ohio All-District 2nd Team, Dylan Bradford; Honorable Mention, Garrett Hurd, Cade Powell.
Twenty-six of thirty-two players are on the A or B Honor Roll.
Portsmouth West Baseball Scholar Athletes 2019
9th Grade: Jacob Davis, Eli Sayre, Phillip Seth, Ryan Tatman, Josh Sadler, Cayden Coleman.
10th Grade: Caleb Hazelbaker, Jared Opperman, Evan Whitt, Westley Montavon, Trenton Fike, Luke Howard, Steven Sadler, Luke Bradford, Bryson Hall.
11th Grade: Cade Powell, Abe Blevins, Cade McNeil, Brennan Bauer, Austin Arnett, Bryson Ratcliff.
12th Grade: Joey Cyrus, Dylan Bradford, Garrett Hurd, Brady Whitt, Trevor Staggs.