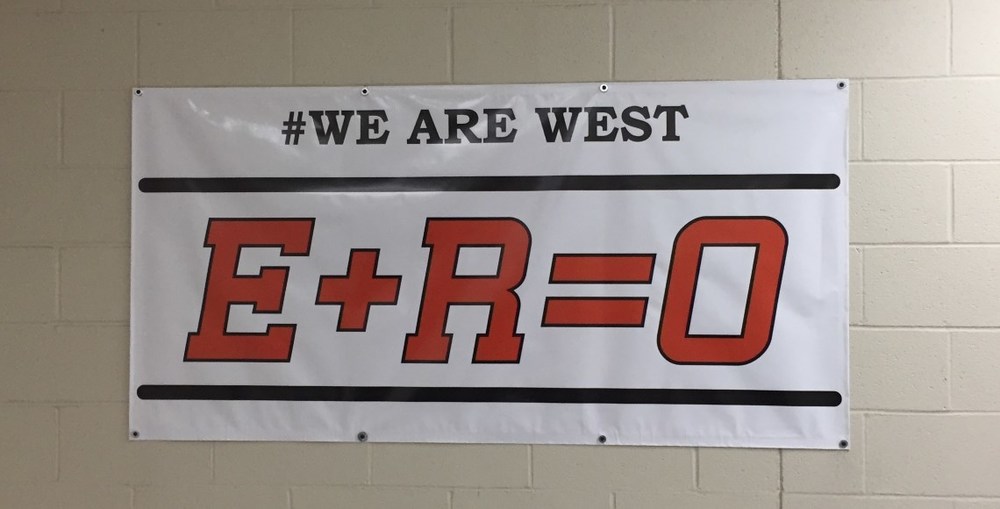 PWHS Implements Positive Behavior Intervention Program
Washington-Nile Local School District
Tuesday, April 02, 2019
Portsmouth West High School is using the philosophies of Focus3 as the model for their PBIS (Positive Behavior Intervention and Supports) program. Focus3 helps organizations develop better leadership, better culture, and better behavior. Using the equation: E + R = O (Event + Response = Outcome), Focus3 gives organizations and individuals a system for positive behavior and making good decisions.
Our lives are a sequence of [E]vents that our mostly out of our control. The only thing we can control is how we [R]espond to these events in order to get the best possible [O]utcome.
We can choose to respond to events in two ways: Above the Line or Below the Line. Above the line responses require discipline and are intentional and skillful. Below the line responses are simply our default response which is often impulsive and resistant. We tend to Blame, Complain, or Defend (BCD) when things are not perfect. These responses do not solve problems. To get the best possible outcomes in life we must have a disciplined response. Talent is common. Discipline is rare. The combination of the two is Elite.